Deep Group of Pitchers Highlights 2017 Elite Prospect Showcase
October 30, 2017
Greg Williams
Pennsylvania Director of Scouting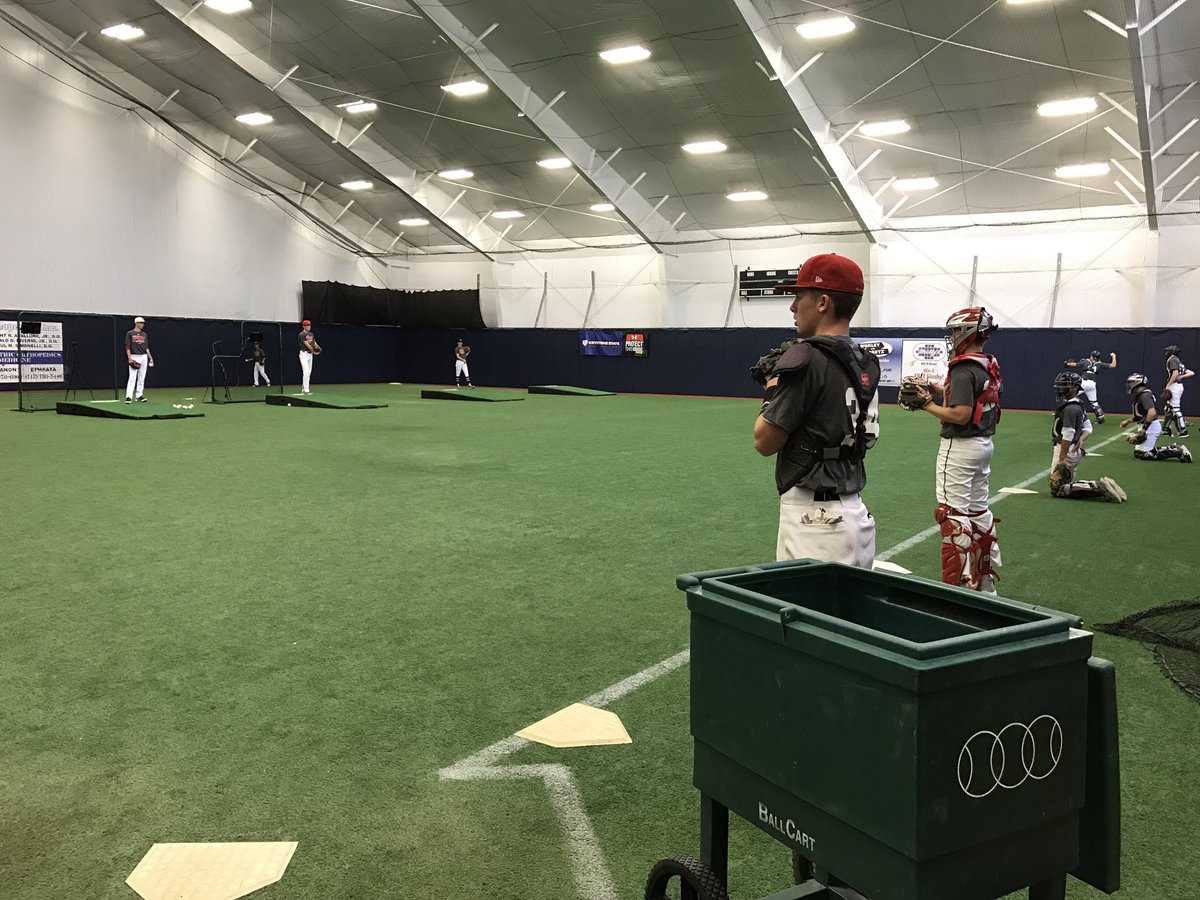 The Elite Prospect Showcase brought together 68 prospects from four states on October 28th at Keystone State Baseball Academy. The day included players participating in three waves with a number of impressive performances. Following is a look at six pitchers that stood out during the course of the day.
On Tuesday we will begin to analyze players by class beginning with a look at those prospects that participated from the Class of 2021. For a look at complete results for all prospects in attendance CLICK HERE.
Six Pitchers That Stood Out:


+ 2019 RHP Joseph Richardson (St. Joseph's Prep) was impressive during a three inning outing at the Eastern PA Top Prospect Games in June sitting comfortably at 82-84 with plenty more in the tank. Four months later Richardson has had a significant jump in velocity, now sitting 86-88 with the same easy, repeatable delivery. The fastball has late life with run and sink. The 6-foot-2, 185-pound junior appears to be just beginning to fill out his athletic frame and additional velocity appears to be inevitable. Richardson also displayed a quality changeup at 80-82 and a slider at 76-78 out of the same arm slot.
+ 2020 RHP/OF Cooper Webb (Spring-Ford) has a mature 6-foot-2, 195-pound frame. The two-way prospect flashed his athleticism by running a 7.27 60-yard dash and showcased 88 mph arm strength from the outfield. Similar to Richardson, Webb has made a significant jump in velocity since we last saw him in August at the Fall Kickoff Showcase. On that date Webb sat 82-84. Two months later, Webb sat 86-88 while bumping 89 mph. The sophomore also showcased a 12/6 breaking curveball at 68-69 along with a changeup and cutter in his four pitch mix.

+ 2019 RHP Chic DeGaetano (Hazleton Area) continues to impress with a fastball, curveball, changeup mix from an over-the-top arm slot. The 6-foot-2, 195-pounder, who represented Pennsylvania in the PBR Future Games in August, sat 86-88 with an up tempo, directional delivery that creates downward plane from his arm slot. While the fastball lacks movement the 12/6 breaking curveball comes out of the same window at 74-75 and his changeup at 80-81 is thrown with above average arm speed.

+ 2019 RHP James Petrik, (Pennridge) stood out in June at the Eastern PA College Prospect Showcase. Similar to Richardson and Webb, Petrik has also seen a velocity increase in the past several months. Currently sitting 85-86 while bumping 87 mph, Petrik has significant arm side run to his fastball. A short arm swing and hip coil in his delivery combine to create deception. The 5-foot-10, 160-pound junior gets similar movement on his changeup at 81-83 and uses a slider at 74-76 as his third pitch.
+ 2020 LHP Tony DeLawrence (Perkiomen Valley) was the most intriguing arm of the day. While his fastball at 83-85 is a few ticks behind the other arms mentioned before him the 6-foot, 175-pound sophomore appears to have much more velocity in his future. Working solely from the stretch, DeLawrence flashed a very quick arm from a high knee stack with hip coil adding to his deception. His fastball showed late life and his 1/7 breaking curveball has tight rotation out of the same window. With a changeup with late run and sink at 76-78, DeLawrence has a quality three pitch mix that will allow him to attack both right-handed and left-handed hitters moving forward.

+ 2019 RHP Zane Robbins (Millville) has a 6-foot-4, 225-pound frame that should allow him to log a heavy workload at the next level. The junior gets downhill well on his fastball creating angles at 83-85. Working from the same high 3/4 arm slot his 12/6 breaking knuckle curveball at 74-76 shows tight rotation and his changeup at 76-79 shows some late fade.
REcent PA NEWS